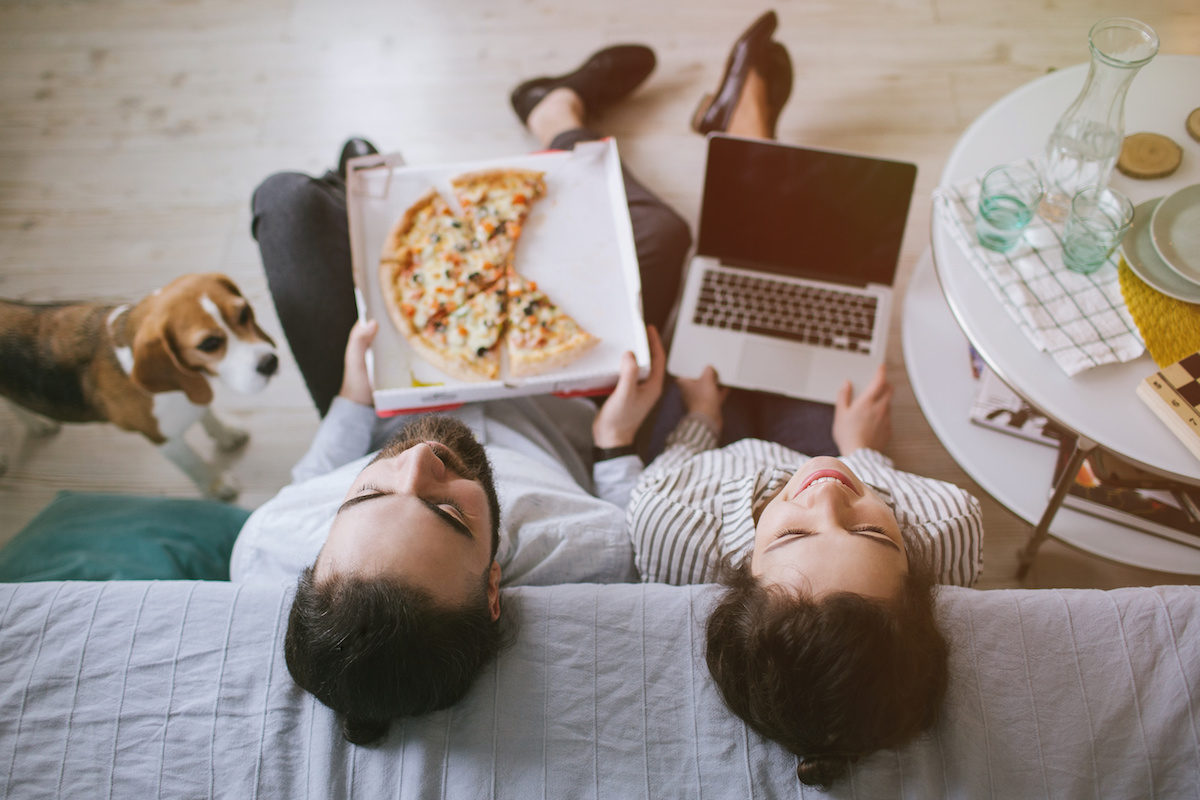 Pizza Delivery Houston - Order Pizza Online
Choose Candelari's for exceptional pizza delivery in Houston. Order pizza online, or call (713) 662-2825 to place your order or request a menu.
Candelari's West University
Pizza Delivery Houston
Delivery Available 5pm-9pm (9:30 pm on Fri/Sat)
Call or Order Pizza Online
Exceptional Pizza Delivery in Houston TX
Candelari's family-owned West University restaurant provides pizza delivery in Houston with the same care and attention as we give our dine-in customers. Call now or order pizza online quickly and securely at the touch of a button. Our reliable team of drivers is standing by.
HOURS OF DELIVERY:
Sunday thru Thursday - 5p to 9:00p
Friday and Saturday - 5p to 9:30p
An Experienced Houston Pizza Delivery Team
Instead of outsourcing our Houston pizza delivery, like many companies these days, we take pride in a reliable pizza delivery team that has been with us for the last ten years. This means that when you call or order pizza online, you can rest easy knowing that your pizza is going to arrive hot and ready, right on time.
Best Game Day Pizza Delivery
Plus, with that kind of experience, you can trust that when it comes to gameday pizza delivery, we've got a tried and true system in place to get your pizza where it needs to go, quickly and correctly.
Authentic Italian Entrees and More
Do we deliver more than pizza? Absolutely. We invite you to choose from any of our appetizers, soups, salads, sides, entrees, pastas, house specialties, and even desserts, as found on our online menu.
Our Pizza Delivery Houston Zone
Roughly speaking, we deliver to a 3 mile radius around our West University pizzeria. This includes most/all of:
West University

Houston Medical Center

Houston Museum District

Rice Village

Braeswood

Bellaire

Linkwood/Woodside
If you're looking for delivery from our Washington Ave location, please click here:
FAQ - Pizza Delivery Houston / Order Pizza Online
Where do you deliver?

West University, Houston Medical Center, Houston Museum District, Rice Village, Braeswood, Bellaire, and Linkwood/Woodside.

What are your delivery hours?

Sun-Thurs: 5:00PM-9:00PM Fri-Sat: 5:00PM-9:30PM

What # do I call?

(713) 662-2825 (West University)

Where can I order pizza online?

Our online pizza orders are powered by EAT24.
Go here and follow the instructions.

Can I order from my phone?

Yes! And there's an app for that!

Is there a minimum order?

$25.00

Is there a delivery charge?

$2.50 Please tip your driver separately.

How can I pay?

Cash or Credit. Online or by phone.

How long does delivery take?

Typically 45 minutes to an hour.

Do you have a loyalty program?

Not yet. Maybe soon!

What if my order is wrong?

Call us. We'll fix it!

What's the best way to make a change to my order?

Call us. Let's see what we can do!

Do you take large group orders?

Yes. Although you might prefer our catering page for that.

Do you give a discount for large orders?

Yes. Check out the pricing on our catering page.
Pizza Delivery Houston - Order Pizza Online | Candelari's West University